Speaker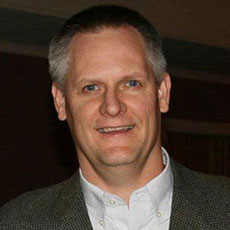 Richard Waugh
VP, Corporate Development, Zycus Inc.
FILL IN THE FORM BELOW TO GAIN ACCESS
As the saying goes, "If you're not the lead dog, the view never changes". For Zycus which has once again been positioned as a "Leader" in the newly published Gartner Magic Quadrant for Strategic Sourcing Suite Vendors for 2018 – just as was the case for the previous three iterations in 2017, 2015, and 2013.
The consistent view from the leadership position has provided great visibility to the changing dynamics in the Sourcing space and has allowed Zycus to shape the market's future direction. This year's Magic Quadrant for Strategic Sourcing Application Suites, in fact mentions that Zycus "demonstrates strong market understanding and its product offerings are highly thought of by its customer references compared with most other vendors in this Magic Quadrant".
On September 13th Richard Waugh, VP-Corporate Development, Zycus analyzed these key trends cited in the GMQ report – from the solution provider's perspective:
The emergence of AI-driven innovation
The impact of ongoing market consolidation
The evolution and market adoption of suites beyond core process automation to also support higher level performance and risk management objectives
In addition, Richard offered insights on how to interpret the report results and best practice examples of how clients utilize the report to evaluate and gain approval for technology investments.