Procurement Software for Banking and Financial Industry
Procurement Software for Banking and Financial Industry
Stringent regulatory norms and stiff competition is challenging Procurement teams.
Banking and Financial Services Industry Challenges
The complexity facing the banking and financial services industry corresponds to certain very specific challenges:
The BFSI industry is challenged to:
Procurement and finance functions within the BFSI sector will work closely with CIOs, CTOs, and CMOs to generate competitive operational excellence using sophisticated data analytics and making advanced technology decisions.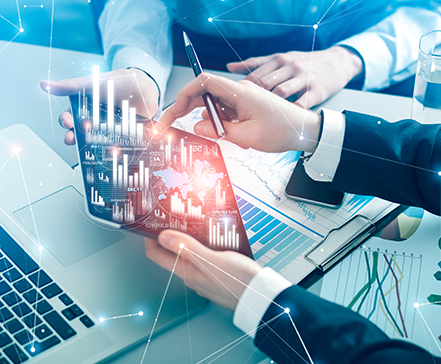 Banking and financial services companies are expected to shift focus over the next several years, reemphasizing growth and innovation versus cost control and operational efficiency (as seen over the past several years).
However, operational efficiency and organizational agility will still play big roles in determining who succeeds and emerges as top global competitors in restructured global B&FS markets.