Electronic Invoice Capture Software
Flexible, In-Platform Invoice Capture Software
Zycus procure-to-pay electronic Invoice Capture software helps you to centralize receipt of invoices and advanced shipment notifications (ASNs) from multiple sources. The module accepts trading documents from EDI, cXML, email, scanned images, and more. It also provides alerts and configurable summaries of pending requests.
Zycus Invoice Capture Software Helps You By: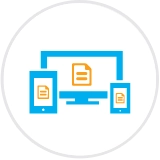 Enabling acceptance of invoices in a variety of digital formats to match each supplier's preference.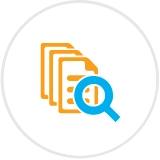 Locating all invoices on a central platform, making them easier to find and analyze.
Matching invoices to company-specific forms to drive compliance.
Using Zycus Best-in-Class Invoice Capture Software, You Can:
Reduce time to bill by 44%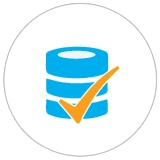 Ensure data quality in invoices
Receive nearly 100% of invoices in digital formats
Solve Common Invoice-Capture Issues with Zycus Flexible In-Platform Invoice Capture:
Know our recipe for success
Uniquely efficient Zycus invoice coding and contractLock features close the loop on compliance with non-PO invoices.
Exceptions handling for non-matched invoices
Zycus provides two-way Invoice Matching plus a highly configurable business rules generator to check exceptions against tolerance limits and to automatically route them to stakeholders for needed approvals.
Managing supplier inquiries on invoice and payment status
With Zycus e-Invoice Capture, suppliers obtain full visibility into all transactional activity, including invoice status, payment details, and so forth, removing all needs to contact your team for updates.
Key Features of Zycus eInvoice Capture Solution:
Easy flipping of POs to invoices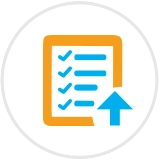 Flexibility in creating e-Invoice forms via built-in forms editor or file upload
Automatic detection of invoice errors with pop-ups
Easy integration with any supplier system for e-Invoicing support