Zycus is a proud Sponsor & Speaker at the upcoming ProcureCon Virtual Event hosted by WBR (WB Research) on October 27-29, 2020. Zycus is also hosting a knowledge-packed thought leadership panel discussion on the topic, 'Capturing Value within New Spend Categories Using Tested Analytic Frameworks' on Day 1 of the event.
The ProcureCon Virtual Event is a 3-Day online, free-to-attend summit, bringing together tops mind in procurement and providing the invaluable insights on the challenges, trends and strategies that are revolutionizing procurement in the short and long-term, with the convenience of an on-demand digital event. Top procurement & sourcing executives will discuss building a sustainable and diverse supplier base, making new savings processes stick, and developing future leaders, as well as share insights on how they are responding to the crisis, lessons learned to date and how you can play a critical role in supporting your organization through the COVID-19 storm.
Join Zycus' Chairing session at 12:05 PM ET on Tuesday 27 October, followed by panel discussion and learn more about our propositions and offerings around Source-to-Pay transformation including Zycus' recent innovation in the space of artificial intelligence.
Thought Leadership Panel Discussion
Capturing Value with-in New Spend Categories Using Tested Analytic Frameworks
Date & Time: Oct 27, 2:05 pm to 2:35 pm
What you're buying today is vastly different that what you bought 6 months ago, but do the same strategies apply to these new spend areas? Applying spend analytics to a category newly managed by procurement can be a daunting proposal, but can often yield better results and generate additional savings during this crucial time period. Within this panel session, experts talk about how to further augment procurement's value to an organization and capture new categories.
Panelists
Hector Molina
Indirect Procurement Leader - Americas,
Schneider Electric
Lori J Brierre
Director - Strategic Operations, Procurement & Business Services
Clemson University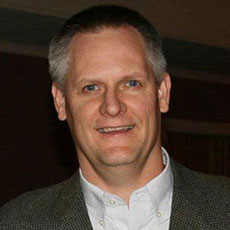 Richard Waugh
Vice President – Corporate Development, Zycus Inc.