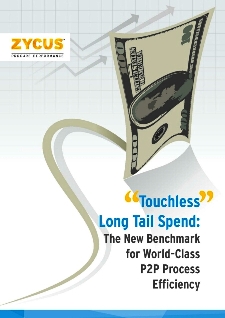 FILL IN THE FORM BELOW TO GAIN ACCESS
Fifteen years or so into the e-Procurement era, top performing organizations are distancing themselves from the rest of the market across a number of key performance metrics, especially in terms of more efficient requisition-to-order processes. Nevertheless, when even world-class performers are still required to correct one of every ten POs issued in the Procure-to-Pay process, and one in five invoices are initial mismatches for the overall market, current performance remains a far cry from the theoretical goal of a completely "touchless" P2P process. Where PO and invoice volumes number in the tens or hundreds of thousands, much higher levels of P2P process efficiency must still be achieved to fully realize the original value proposition, prompting an evaluation of the current and future state of P2P process efficiency as follows:
What are the key measures of Procure-to-Pay (P2P) process efficiency?

What steps can lagging performers take to close the P2P efficiency gap?

What strategies are top performers adopting to find enhanced P2P efficiencies?

What innovations have the potential to drive the next wave of P2P efficiencies?