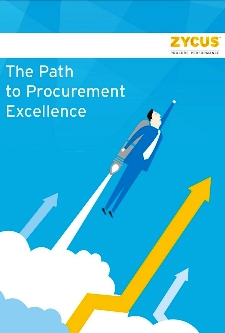 FILL IN THE FORM BELOW TO GAIN ACCESS
A 60 page CPO reference guide to sustainable performance improvement through strategic sourcing and procurement management
Look closely at mature, highly successful strategic sourcing organizations and you will quickly notice one thing: Processes matter.
Our new eBook "The Path to Procurement Excellence" focuses on the practices and processes that, when embedded; differentiate high-performing procurement organizations from the low performing ones. The eBook identifies and details practices that are consistently associated with higher procurement performance levels over time.
There is something here for everybody:
Low performers: If you are just starting with strategic sourcing and procurement management or have been largely unsuccessful with your efforts to this point, treat this as a process framework for accelerating your performance contribution
Intermediate performers: Identify practices and processes associated with higher performance that may be under-developed or under used in your organization
High performers: Compare yourselves to other high performers to understand where process refinements may be wanted and learn how some of the most advanced strategic sourcing and procurement management organizations are meeting their challenges
Download this ebook and fill the missing link in your strategic sourcing initiative.