Speakers
Joseph Martinez
Former Global CPO,
Bank of New York Mellon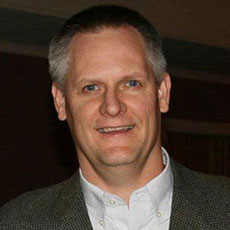 Richard Waugh
VP, Corporate Development, Zycus Inc.
FILL IN THE FORM BELOW TO GAIN ACCESS
The future of procurement & sourcing functions is shaped by AI's promise to automate tactical and transactional processes while infusing strategic decision-making powered by analytical insights.
In this On-Demand webinar hosted by SIG, you can hear from Joseph Martinez, former CPO at BNY Mellon, and Richard Waugh, VP of Corporate Development at Zycus, about how to harness the transformative properties of AI and future-proof your path towards Cognitive Procurement.
Key Learnings from Session:
The Catalysts for Cognitive - Why The time for Cognitive Procurement is Now
The Path to Productivity – Roadmap for Implementing Cognitive Procurement
Navigating Potential Roadblocks: AI's Ethics and Enablers
Readiness Review – Preparing the Procurement Organization