With Zycus' Supplier Risk Management Software
Improve visibility and reduce risk
Organizations face a range of potential risks, including unpredictable supply costs and delays, which can have a major impact on their operations. To effectively manage such risks businesses should take a pro-active approach to supplier risk management (SRM). Zycus' risk management software can help you identify, assess, and monitor supplier risk accurately & efficiently with below features & capabilities:
Internal Risk Evaluation
Gives freedom to organizations to assess risk for the suppliers which are in on-boarding stage.
External Risk Sources
Integration capabilities with third parties, such as D&B, Ecovadis & BVD to ingest external industry- specific risk information.
Zycus Supplier Risk Radar
AI-powered software providing 360° degree risk identification based on millions of sources available on the internet.
Rules, Alerts & Notifications
Set rules to track risks at all levels and respond quickly via alerts and notifications to timely act and mitigate reputational risk.
Risk Coverage from Millions of Sources on the Internet
How prepared are you to combat risks within your supply chain?
Supplier Risk and Performance Management: Best Practices for KPI Creation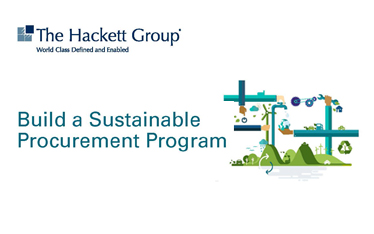 The Hackett Group Infographic: Build a Sustainable Procurement Program