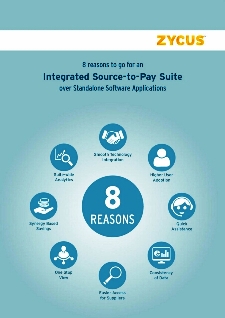 FILL IN THE FORM BELOW TO GAIN ACCESS
Read this whitepaper to understand:
Why an integrated solution suite is better equipped to provide deeper insights.
How enterprises can save 24%-41% more per sourcing project by leveraging spend analysis.
How linking & automating P2P process can reduce invoice cost by up to 80%.
Enterprises that employ integration between different modules yield higher savings. For example, Best-in-Class enterprises report compliance rates that are 20%+ superior.
Download this whitepaper to learn more about integrated source-to-pay suites and the benefits they offer.