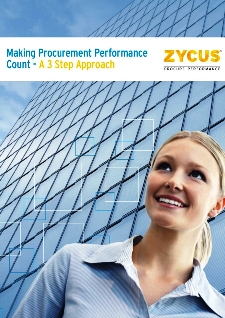 FILL IN THE FORM BELOW TO GAIN ACCESS
Procurement has always been integral to the performance of an organization. However, it is now with increasing unpredictability in the market, cut throat competition and looming recession fears that procurement has become a highly topical area for the senior level management.
Procurement is now being considered as a strategic business function. The increasing share of material costs and purchased services in major global organizations Profit & Loss account highlights its growing significance. The need to align procurement objectives with that of the organization is becoming a necessity.
Measuring the performance of a procurement department can be a very complex process but, in 2013, more CPOs will work aggressively and proactively to define the performance criteria (and the methodology used to track it) that will be used to measure procurement department performance.
-Ardent partners 2012
This whitepaper will focus on problems prevalent in the process followed to measure procurement performance and how technology can be leveraged to improve procurement performance.