Speaker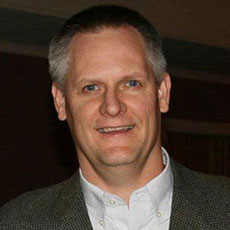 Richard Waugh
VP, Corporate Development, Zycus Inc.
FILL IN THE FORM BELOW TO GAIN ACCESS
Machine Teaching – Apply AI for Predictive Procurement
For Machines to truly learn – they must, not unlike Humans – be taught properly, providing them with complete, accurate data from which to establish patterns and draw inferences. The first step of teaching your machines to be able to effectively apply AI is to digitize and enrich the massive amounts of data being captured through core Sourcing and Vendor Management processes, such that the resulting data analytics represent a Master Class in Strategic Procurement – for your Machines.
This webinar will examine the best practices for digitizing core Sourcing, Vendor Management and Procurement Processes and techniques for applying innovative AI and Machine Learning technologies to allow you to:
Train your machines to clean Master Data at the source by leveraging AI to properly categorize and classify transactional and supplier-related data the first time, and to learn more from the exercise every time
Guide your users through key decision-making processes for better outcomes – and a better user experience
Impress your senior management with the level of strategic insights and business value that you are bringing to the table