Who We Are
Zycus is the pioneer in Cognitive Procurement software and has been a trusted partner of choice for large global enterprises for two decades. Zycus has been consistently recognized by Gartner, Forrester, and other analysts for its Source to Pay integrated suite. Zycus powers its S2P software with the revolutionary Merlin AI Suite. Merlin AI takes over the tactical tasks and empowers procurement and AP officers to focus on strategic projects; offers data-driven actionable insights for quicker and smarter decisions, and its conversational AI offers a B2C type user-experience to the end-users.
Zycus helps enterprises drive real savings, reduce risks, and boost compliance, and its seamless, intuitive, and easy-to-use user interface ensures high adoption and value across the organization.
Start your Cognitive Procurement journey with us, as you are Meant for More.
How We Began
Back in the 1990s, when the commercial Internet was still beginning to revolutionize the way we live, personally and professionally, the founder of Zycus was inspired to develop web-based business applications for procurement professionals. We started our journey in 1998 and like any new company; our first big challenge was to find the very first customer. When we won GE, we knew we were doing things the right way. Within a span of four years in 2002, we filed our first patent for AutoClass, an A.I. driven spend classification engine. Ever since, we have continued on the path of innovation to provide sophisticated end-to-end procurement solution suites with one focus – our customers' happiness.
"Procurement as a power-house of futuristic business intelligence, a resourceful profit center, an informed decision maker and a proactive change agent in business organizations across the globe."
"To inspire the procurement and sourcing teams of the world's leading organizations to realize their full intellectual and strategic potential by providing them with the best technology solutions and by raising awareness of the enormous contributions they can make to business performance."
Walk Through Our Journey
Our Values
Our values define us and the way we work
Timeliness
Tracking the schedule very closely
throughout the process and meeting it
Quality
Ensuring high quality, completeness,
accuracy and reliability of deliverables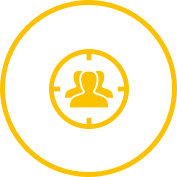 Customer Focus
Actively engaging with customers to meet
their requirements and to resolve issues
Collaboration
Welcoming feedback and knowledge
sharing for continual improvements
Innovativeness
Trying new approaches to solve problems
in ways that make a lasting difference
Overall Achievement
Aiming for sustained efficiency and
high-impact results in everyday work
Industry Recognition
2019

Cited in the Gartner's Magic Quadrant for Procure-to-Pay Suites, 2019

2019

Positioned as a 'Leader' in the Forrester WaveTM Contract Lifecycle Management for Source-to-Contract Suites, Q1, 2019

2018

Ranks in the highest quartile for all three use cases in Gartner's 2018 Critical Capabilities for Strategic Sourcing Application Suites

2018

Solution Leader under the Nimble Persona for Source-to-Pay – Q2 2018 SolutionMap

2018

Positioned as a 'Leader' for the 4th time in a row in Gartner's 2018 Magic Quadrant for Strategic Sourcing Application Suites

2017

Recognized as a 'Leader' in The Forrester Wave: eProcurement, Q2 2017.

2017

Named as a 'Leader' in Gartner Magic Quadrant for Strategic Sourcing Application Suites

2016

Positioned as a 'Leader' in the Buy-Side Contract Lifecycle Management & as a 'Strong Performer' for Sell-Side CLM and All Contracts by The Forrester Wave: Contract Life-Cycle Management, Q3 2016.

2015

Recognized as a leader once more in Gartner Magic
Quadrant for Strategic Sourcing Application Suites

2014

Declared one of the Top 50 Providers to Know for
procurement technology in 2014 by Spend Matters.

2013

Placed in the 'Leaders Quadrant' in the Gartner Magic
Quadrant for Strategic Sourcing Application Suites.

2013

Won Supply & Demand Chain Executive Top 100 Awards.

2010

Named among the Top 10 Solution Providers to Watch for procurement technology in 2010 by CPO Rising.

2008

Featured among Red Herring 100 Asia.

2008

Named among the Top 50 Great Places to Work by Institute India.

2007

Named by Sigaria, the governor of the European Leaders
Network, as specialist and underwriter for the company's Spend Management Knowledge Group.a.