Speaker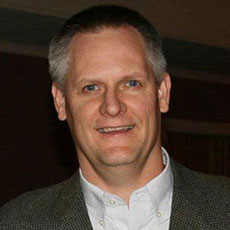 Richard Waugh
VP, Corporate Development, Zycus Inc.
FILL IN THE FORM BELOW TO GAIN ACCESS
Procurement Leaders at mid-market and high-growth organizations feel the pressure to implement more standardized, controlled procurement processes to drive greater compliance and efficiency, while struggling to "make do" with outdated tools, outgrown as the business has matured. Lean mid-market teams procurement teams with scant resources, fixed budgets, and strapped for IT support, desperately need best-of-breed tools to achieve breakthrough productivity gains.
This webinar will provide a playbook and a roadmap for mid-size enterprises taking the critical first step of automating the core transactional procurement processes that will enable the efficiency and transparency to scale their procurement operations in lock-step with growth of the business.
Session highlights include:
What Needs to Change – Best practices for automating transactional P2P processes from on-boarding suppliers to processing requisitions, POs and Invoices – efficiently
What Success Looks Like – ROI benefit from realizing the vision of a paper-free P2P
What Will it Take - Case for making best-of-breed solutions accessible –and affordable – based on mid-market budget realities and resource constraints
What We've Learned – Case studies highlighting the experiences of other mid-size enterprises
What Are You Waiting For – How a disciplined implementation approach leveraging out-of-the box best practices can be deployed in 90 days or less with minimal IT support
What Comes Next – Charting a path to leverage the gains from P2P transformation by re-allocating procurement resources from tactical to strategic activities and completing the transformation across the full S2P (Source-to-Pay) continuum