In today's globalized and fast-paced business environment, managing suppliers effectively is critical for achieving supply chain resilience and efficiency, staying competitive, and meeting sustainability requirements.

Discover how Zycus can help you unlock your full potential in supplier management and take your business to the next level!
Key Supplier Management Software Features 
How Zycus' Supplier Management Software Can Help
Supplier Information
Management (SIM)
SIM helps organizations
Have a comprehensive view of their suppliers
Make better, more informed decisions about supplier selection, qualification and management
Supplier Risk
Management (SRM)
SRM helps organizations
Identify and mitigate risks associated with suppliers
Reduce the impact of supplier disruptions and improve supply chain resilience
Supplier Performance
Management (SPM)
SPM helps organizations
Measure and improve the performance of their suppliers
Identify areas for improvement and take action to improve them
The Synergy of an Organically Built Suite
Supplier Management is just one piece in the puzzle called procurement.
See how it aligns seamlessly with other Zycus solutions to unlock true business potential.
Why Zycus?
Zycus Advantage
AI Leadership
The only organically built source-to-pay suite in the industry
50% resources in R&D (Highest in the industry)
Zycus Supplier Management Software Edge
AI-powered Merlin Risk Radar that scans millions of sources online and provides risk alerts
360o supplier performance and risk management with iRisk
AI-led Initiatives
Zycus, a pioneer in Cognitive Procurement, combines the power of AI with the best in class source-to-pay suite to enable businesses improve efficiency.
AI Council
A joint initiative by Zycus and SIG (Sourcing Industry Group) for the sourcing and procurement leaders
Vision to "ideate, innovate and collaborate" and solve complex industry problems leveraging the power of AI
Merlin Experience Center (MEC)
An interactive platform to help you experience AI in source to pay transformation
It offers Zycus' Merlin AI products in a sandbox environment
Resources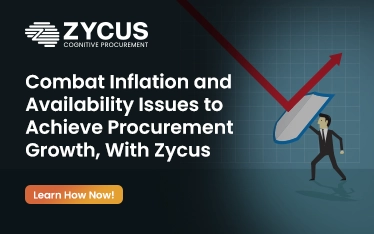 Whitepaper
Procurement's Guide To Unlock Growth Amidst Uncertainty
Download
Webinar
Procurement Leadership in the Digital Age: Redefining Technology, Agility and Adaptability
Watch Webinar
Whitepaper
When One Door Closes, Another Opens: SRM Sunset is an Opportunity for Procurement Makeover
Download