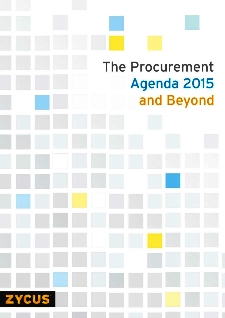 FILL IN THE FORM BELOW TO GAIN ACCESS
A joint study conducted by Zycus and the Hackett Group revealed that the major area for procurement focus in 2015 is balancing the goals of continuing to expand procurement's scope and influence over enterprise spending (48% respondents), while simultaneously reducing the cost of procurement operations (52% respondents).
Our report titled "The Procurement Agenda 2015 – and Beyond" which looks into major areas of Procurement Focus in 2015 to drive sustained savings and efficiency gains in the coming year saw participation from over 200+ procurement leaders and practitioners worldwide. The study also disclosed that 60% of those surveyed expect their procurement operating budgets to be flat or declining in the coming year.
Read this report to understand the procurement technology adoption landscape.
Key insights from the report include:
Prioritized Capabilities and Technologies for 2015

Procurement Operating Budgets & Spend Savings Forecast for 2015

Benefits of Widening Spend Influence & Shifting Resources to Strategic Activities

Supplier Management Strategies Emerge as Major Focus for 2015