Speakers
Morgan Gandee
Director - Global Indirect Procurement at Belden Inc.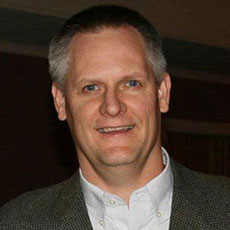 Richard Waugh
VP, Corporate Development, Zycus Inc.
FILL IN THE FORM BELOW TO GAIN ACCESS
One of the biggest benefits from "Digitizing" the end-to-end Source-to-Pay process is markedly shorter cycle times that accelerate the realization of savings. World-class procurement teams – the "Digital Leaders" – are completing the "Source-to-Cash" cycle in just 60 days, due to the increased efficiencies accruing from a 100% digital process. The Source-to-Case cycle starts with the initiation of a Sourcing project through the RFX sourcing event and award to the winning bidder(s), through contracting and on-boarding of the supplier, culminating with an invoice paid against the new agreement – the moment at which negotiated savings actually become realized savings.
This session will utilize relevant market research and real-world use cases to highlight the best practices Digital Leaders are utilizing to complete Source-to-Pay in 60 Days, including:
Business process use cases highlighting specific integration and leverage touch points across S2P to enable end-to-end process digitization
Metrics and models for deriving the incremental ROI from achieving maximum process efficiency
Customer case studies illustrating expected – and unexpected – benefits, challenges and lessons learned from implementing the integrated S2P playbook
Strategies to drive value beyond S2P by taking a "customer-centric" approach to Procurement
Game changing technology innovations - from AI to RPA and everything in between