Speakers
Brittany Muirhead
Director, Procurement Strategy, Brookdale Senior Living Inc.
Chris Sawchuk
Principal and Global Procurement Advisory Practice Leader, The Hackett Group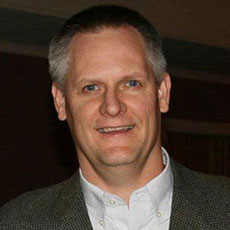 Richard Waugh
VP, Corporate Development, Zycus Inc.
FILL IN THE FORM BELOW TO GAIN ACCESS
Hey Nineteen: Procurement's Playbook for 2019
This video is a recording of the webcast "Hey Nineteen: Procurement's Playbook for 2019" that was hosted by Zycus in association with The Hackett Group and SIG. The webcast features a presentation by Christopher Sawchuk, The Hackett Group on the findings of the recent Hackett study "Procurement Key Issues 2019" and a case study presentation by Brittany Muirhead, Brookdale Senior Living on the application of "Assisted Sourcing" as a part of their digital transformation journey. The webcast also features insights from Richard Waugh, Zycus on application of technologies like AI, RPA in procurement for greater compliance, visibility and savings.