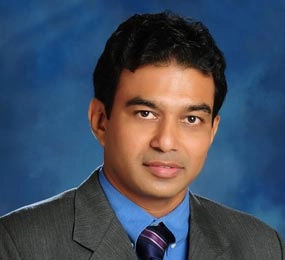 Aatish Dedhia
Founder & CEO
As the founder and CEO of Zycus, Aatish defines the vision and roadmap of all technology and innovation at Zycus. Aatish Dedhia started Zycus in 1998 with a vision to leverage technology to solve business problems. He harnessed the power of Artificial Intelligence technology for practical business purposes to create a powerful suite of solutions for the fields of procurement and finance. Under his dynamic leadership, Zycus has emerged as the industry leader in its business space. He has been responsible for the company's success in the fiercely competitive international market. His astuteness and strategy has been the pillar of Zycus' success. Prior to Zycus, Aatish enjoyed a flourishing career at Intel Corporation in the United States and was part of the core design team on the Pentium-II processor. At Intel, Aatish also introduced Internet and Intranet technologies within the Pentium-II group for improving group work and knowledge management. Aatish is a widely known professional in the IT industry and has been invited as a speaker at several international forums. He has a Bachelor of Technology (B.Tech) in Electrical Engineering from the Indian Institute of Technology, Mumbai, India and a Master of Science (MS) in Electrical Engineering from Cornell University, U.S.
Dixit Jasani
Head of Sales & Global Business Development
Dixit is responsible for driving Zycus' customer acquisition, revenue growth and business alliances globally, across USA, EMEA & APAC across both Enterprise and mid enterprise segments. He currently leads a high performing & agile team of 150+ members comprising of Sales, Solution Consulting, Business Development. and Alliance Management. Dixit joined Zycus in 2007 and played a significant role in enabling large clients across sectors to transform their sourcing & procurement functions through "Cognitive Procurement" - Zycus' AI enabled Source to Pay. As a crucial member of Zycus' executive team, Dixit is an avid supporter of youth advancement, diversity and development. He brings overall experience from a career spanning 23+ years driving Technology & Enterprise software sales in large organizations. Dixit is an MBA in Marketing from Mumbai University and also holds a Bachelor's Degree in Commerce & Taxation.
Chiranjib Guha
Chief Customer Officer for EMEA-APAC region and Chief of Cloud Operations & Security.
Chiranjib has been pivotal to Zycus' success and has led numerous transformations at Zycus on its cloud strategy and rapid value delivery. His responsibilities span across multiple functions of Professional Services, Technical Account Management, Customer Success Management, Cloud Operations & DevOps, Integration Platform Development, and AI-based delivery on its Big Data Spend Analytical Platform. Under his leadership, Zycus has successfully transformed its cloud ERP integration offering with a first of its kind Integrated-Solution-as-a-Service (iSaaS), merging the Cloud Middleware and Integration ERP Adaptor strategy. He is passionate about bringing unabated value to Zycus' customers, and he has pioneered Zycus' BOLT Delivery model built on an agile framework for rapid value realization aligned to customer's procurement goals. Before joining Zycus, Chiranjib led the technical Product Development and Implementation of HRMS (human resources management system), Payroll and Taxation products for various state government entities in India and China. Chiranjib has a master's degree in Computer Applications and a bachelor's degree in Accounting & Finance.
Richard Waugh
Vice President – Corporate Development
As Vice President for Corporate Development, Richard leads strategic initiatives in the areas of new product introduction, market development, thought leadership, analyst relations, and strategic partner development programs. Richard has an extensive background in B2B eCommerce, going back to his early career at GE, where he helped launch GE's Trading Process Network (TPN), the first on-line marketplace for sourcing and procurement in the mid 1990's. He had been a co-founder of B2eMarkets, one of the first SaaS (Software as a Service) Sourcing Suite providers and later covered the Supply Management market as an industry analyst for the Aberdeen Group. Prior to joining Zycus, he helped bring to market new innovations in P2P (Procure-to-Pay), helping global clients achieve world-class P2P system adoption and performance. Richard has a B.A. from Wake Forest University and is a graduate of GE's Financial Management Program (FMP).
Amit Shah
Chief Marketing Officer
Amit is a seasoned business leader who brings to Zycus about 18 years of experience in strategic marketing and communications, business management, and strategy. As Chief Marketing Officer he is responsible for all aspects of global marketing including strategic marketing, customer marketing, product marketing, growth and demand generation, digital marketing and analyst relations. He also leads sales ops & bid desk. Before joining Zycus, Amit was based in London and served as Managing Director at OakNorth, a B2B SAAS unicorn. As part of the leadership team, he led strategic programs and was integral to evolving their go-to-market engine, pricing & commercial process, value engineering, sales enablement and supported large enterprise engagements across the US, Europe, and Australasia. Amit holds an MBA from NITIE and B.E from REC Surathkal (NIT Karnataka). He has also completed an executive program in strategic marketing from Stanford Graduate School of Business. He was recognized as 40under40 by Reputation Today in 2017, has been a Power Profile on LinkedIn in 2018 & 2016, and has served on the advisory board of S.P.Jain Institute of Management & Research and Fintech committee of FICCI.