Measure Performance and Reduce Supply Chain Costs
Zycus Supplier Management helps you manage your suppliers better by managing supplier information and measuring their performance.
Visit Merlin Experience Center For More
Three Steps to Better Supplier Management with Zycus
Better Collaboration
Increased stakeholder participation, transparency, and credibility in performance metrics.
Improved Compliance
Strict control on regulatory compliance during the supplier onboarding process.
Risk Mitigation
Better identification of supplier-related risks and informed decision making.
Zycus Supplier Management Key Features
Drag-and-drop capability to create highly customized surveys for various categories.
Create development programs that can be accessed by suppliers from the supplier portal.
SCAR (Supplier-Corrective-Action-Request) against suppliers to address an issue, find corrective actions & prevent similar issues in future.
Duplication check and auto-normalizing supplier data during supplier profile creation.
Self-serviceable supplier portal for screening of potential suppliers.
Ensured information updation with document tracker, supplier alerts and audit trail (for e.g. insurance certificate, diversity certificated).
Zycus Supplier Management helps you measure supplier performance collaboratively and store everything related to all your suppliers in a single place.
Zycus Advantage
Greater Configurability
Highly configurable supplier fields and ability to create surveys for different categories.
Improved Collaboration
Ability to create Development Programs for suppliers whose performance needs improvement.
Performance Reporting
Detailed and granular reporting on supplier performance based on pre-set KPIs.
Resources
whitepaper
The Hackett Group Infographic: Build a Sustainable Procurement Program
Download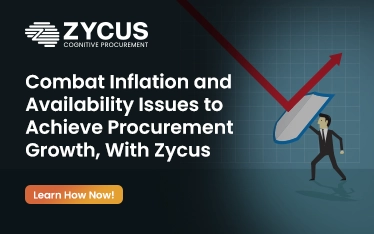 whitepaper
Procurement's Guide To Unlock Growth Amidst Uncertainty
Download
webinar
Procurement Leadership in the Digital Age: Redefining Technology, Agility and Adaptability
Watch Webinar
FAQ's
Yes, with Zycus' supplier management tool an audit trail is accessible for all the changes a supplier will make to their own profile and the submitted documents.
Zycus' supplier management tool assists in internal risk evaluations through active certification requirements and regular internal surveys, external risk evaluations through risk scores of suppliers from databases. Auto alerts are set for notification of expiry of existing certificates submitted by suppliers. Risk scores of all suppliers along with the contributing factors can be seen on a single dashboard and can be used to segregate suppliers into different strategy buckets.
Zycus' supplier portal and supplier management tool help with vetting of the sort listed suppliers for risk, managing the on boarding process, collaborating with the suppliers to strengthen relationships, tracking performance and working on developing the performance.
Enhance visibility into supplier performance
Contribute to top and bottom-line revenue
Reduce cycle time for performance management
Increase compliance to SLAs by suppliers
Develop suppliers through dedicated improvement programs
Ensure efficient on-boarding process