An interactive platform to help you experience AI in Source to Pay transformation
Say no to boring demos, try it for yourself now!
Only takes a few seconds!
Wondering how AI can help
transform your procurement processes?
The Merlin Experience Center offers
Zycus' Merlin AI products in a sandbox environment.
Explore & interact with Zycus' Merlin AI products on your own!
Build risk resilience with the power of AI
Identify, assess and monitor risk
accurately & efficiently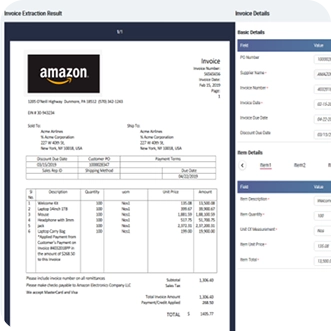 Make invoices business ready in a jiffy with AI
Extract invoice data intelligently to reduce invoice processing cycle time
Map S2P process to measurable KPIs with AI
Evaluate KPIs, locate hotspots & provide insights to foster overall improvement
Frictionless Procurement Service Delivery with AI
Leverage chat assistant for procurement tasks
& collaboration
One Center. Unlimited Experiences
Review the how-to-use tutorials embedded inside
Thousands of procurement leaders have been on the Merlin's Experience Center. And they had serious fun. Here's what they say ...
The Merlin Experience Center was great. I liked that a lot. It is great how there are invoice examples & templates so you can see how the software works.
I attended many sections in the Merlin Experience Center. It was very interesting.
The interactive nature of the Merlin Experience Center gives a very good experience.
Explore Merlin Experience Center
Explore Merlin Experience Center
Need more help? Get in touch
By submitting this data, I acknowledge that I have read the Privacy Policy of Zycus and consent to the processing of my personal data in accordance with the terms of the Privacy Policy.