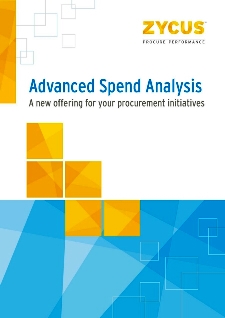 FILL IN THE FORM BELOW TO GAIN ACCESS
Organizations looking for intelligence from their buying processes generally resort to spend analysis as a first step to their process. Over time, there have been advances that have improved how data is collected, cleansed, classified, analyzed and managed.
Customers today are looking into solution partners who are;
Nimble
Provide flexible modes of deployment and most important
Provide an enriched user experience through solutions that combine sophisticated technology with an intuitive user interface which is extremely easy to
Spend analysis has evolved leaps and bounds from its initial stages of manual classification. This whitepaper provides an insight into the latest advances in spend analysis from Zycus Inc. From being known for analysis of historical spend data, spend analysis has now evolved to include features like automatic savings opportunity finder and real time classification etc.
Let us now consider how Zycus with its customer driven innovativeness is fuelling the growth of the customer by meeting the required needs of the customer.