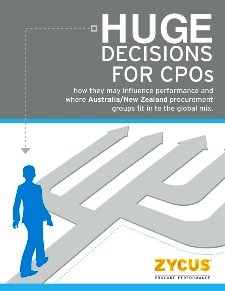 FILL IN THE FORM BELOW TO GAIN ACCESS
In its latest procurement performance research installment, Zycus set out to understand:
Which key decisions CPOs are making most often,

Whether there are substantial regional differences in CPO decision-making, and

If there are any obvious relationships between key CPO decisions and the business performance improvements they have been able to achieve thus far.
While it is not possible to prove cause and effect in such a qualitatively-focused study, the research does uncover some very interesting and suggestive differences between high performers and the rest of the pack.
The report also examines how contemporary CPOs across the globe and in specific regions are approaching key strategic infrastructure decisions for procurement.
At very least, CPOs grappling with these decisions may be convinced to consider their options more expansively after reading this report!