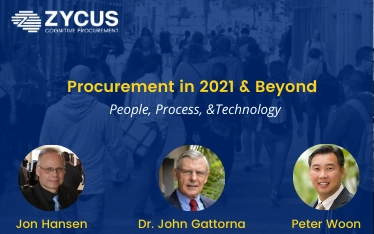 FILL IN THE FORM BELOW TO GAIN ACCESS
Is the evolution of technology alone going to help procurement survive in 2021 and beyond?
What role do people and processes play in ensuring procurement teams stay relevant and add value in a complex and uncertain business world?
Procurement experts Jon Hansen, Dr. John Gattorna, and Peter Woon answer these questions in this exclusive eBook!