Zycus is a proud Silver Sponsor at the much-awaited ISM World 2022 Conference being held physically and digitally at Rosen Shingle Creek resort, Orlando,
Join us at the conference on May 22-25, 2022, to be part of a truly world-class event that brings together thought leaders, supply chain and procurement professionals and procurement technology vendors that make up the backbone of the industry.
We are also hosting an exclusive session at booth #22 on "S2P Takes Flight: Zycus and Curtiss-Wright", where we open the "black box" on Curtiss-Wright's path to S2P success by going through their detailed implementation roadmap.
If you book a demo between now and May 19th, you'll be entered to win one of our high-tech prizes like Apple Watch SE, Bose Sound-link Revolve Speakers, Fitbit Charge 4 (winner names will be announced post our insight stage session on May 24th 12:00 PM). To know more Click Here!
Zycus' Speaking Session: S2P Takes Flight
Date & Time: May 24,2022 12:00 PM – 12:30 PM
In this session, Zycus Solution Experts and Curtiss Wright's Procurement leaders will discuss what it takes to plan and execute a smooth and flawless Source-to-Pay transformation journey:
Mapping the Route Best Practices for Identifying the Starting and End Points
Preparing for Take-Off Defining the Vision for the Journey
Making the Connections, Implementing and Integrating
Taking on Fuel Allocating the Resources for Success
Monitoring the Gauges Utilizing Analytics to Optimize Results
Dealing with Turbulence Managing Change En-Route
On-Time Arrival Establishing Success Criteria and Measuring Performance.
Speakers -
Josh Patterson
Procure-to-Pay Project Manager,
Curtiss-Wright Corporation
View Bio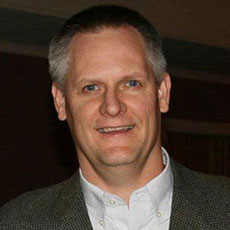 Richard Waugh
Vice President – Corporate Development, Zycus Inc.
View Bio
For a revealing 'show and tell' of the innovations and offerings that Zycus is bringing to the world of procurement, join us at booth #22! Where we will be showcasing Zycus' suite of offerings and providing expert solutions to your procurement challenges. Also, get insights into Zycus' latest innovation in the Artificial Intelligence arena.
Additionally, here are 5 reasons why you must join Zycus at ISM World 2022